A renter housing 22 farm animals in a Jersey City house during the pandemic can't be evicted due to the moratorium.
The dead pigeon on the threshold or the chicken carcasses waiting close by are just a few of the reasons the house has turned into a grisly place, as The Daily Beast reports. The man has even kept grazing goats in the house he rents for free.
What are the details?
"I help people with cancer, ladies that are not pregnant, people with psoriasis. It's legal in the United States... you respect the religion," renter Emilio Otero said for NBC News. The man claims to be a Santeria doctor, which is a religion that started in Cuba and evolves around sacrificing animals for food.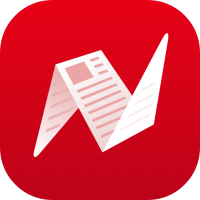 Active-duty Navy sailor Alyza Brevard-Rodriguez owns the row house in Jersey City. The new mother says she is unable to evict Otero due to the moratorium set in place during the coronavirus pandemic.
As soon as she returned from active duty in the Middle East the woman called the police. And the nightmare just got worse when she started suspecting that goats, pigeons, and chickens were being regularly sacrificed in her house to serve rituals. Otero denied that animal sacrifice is a part of his Santeria practice.
"As the investigation goes on, Otero could face per count—not sure how many counts—but per count issued by my inspectors it could be $2,000 and 90 days in jail," officer H. James Boor said because it is illegal to keep farm animals and livestock inside the city limits.
Otero has not paid any rent since May, and he still cannot be evicted because of the COVID-19 ban.
"I come from humble beginnings. I served this country; I purchased this house. I live on the same block, and I wanted to get an investment property, and this is what this has turned into," the woman told NBC.