4 men figured it would be easy to rob a Phoenix home in the dead of night. They gathered at 3:40 a.m. last Thursday on the house porch. What they didn't imagine was that a motion sensor and a loaded gun were ready for them.
What are the details?
The suspects all had masks on and nobody else was around on the street. Two of them stood close to the door while the other men were getting ready to steal, according to The Blaze.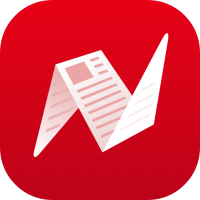 One of the men kicked the front door and two others got ready to break into the house. But they had no clue that they had met their match.
The homeowner's motion sensor at the Phoenix home near 36th Avenue and Pinnacle Peak Road was linked to security cameras and had issued an alert. That was how they knew what was going on outside.
So, the homeowner had enough time to get his gun and be ready. The robbers said hello to a loaded firearm and the homeowner wasn't taking prisoners.
Police said several shots were fired at the suspects after they forced open the front door. Detectives believe some of the men also had guns.
The gunfire out a clear message to the would-be robbers. They were not welcome, so they had no choice but to bolt the same way they had come in and leave the porch at top speed.
They ran on foot toward a car, a gray four-door sedan as police stated. One of them was in such a hurry to get away that he tripped and got tangled in the legs of a fellow thief. They were all more than glad to get out of the hail of bullets chasing them.
The men all got into the car and drove off from the scene. There's no telling how their hearts (or underwear) bore through the frantic getaway.