As a neighbor puts it, Alice Patricia Weiss is "not a likable person." The 65-year-old woman told the police that she was showering when her boyfriend was killed in the driveway of their house 17 years ago. She is now charged with the 2004 murder.
What are the details?
Alice Patricia Weiss of Columbia, Missouri, was taken into custody on Thursday by the Jefferson County Sheriff's Office for murder in the second degree.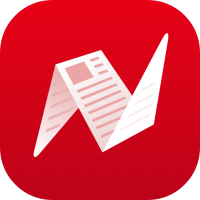 Authorities believe that the woman, who is now 65, shot her boyfriend James Summers in the head and back with a .22-caliber pistol on April 7, 2004. The man was found dead at his house in Dittmer, Missouri, two hours away from Weiss' current residence.
The woman was questioned by the police at the time the shooting happened, but charges were never filed. Investigators always thought she was the main suspect since no other credible shooters emerged in the last two decades.
It was not revealed why the charges were filed now. Officials only stated that the case was advanced as detectives looked at all the available evidence through "a new set of eyes."
The motive for the murder is also not clear.
On April 7, 2004, officers responded to a shooting call at Summers' home. They found Weiss there. She was outside, in a pink towel and bathrobe. She told officers that the man had left to pick up his daughter from a gymnastics class and that while she was in the shower she heard "two pops," as The Daily Beast reports.
The only other person who was there at the time was Weiss' father who suffered from advanced dementia and "was not able to provide any coherent statements about the events that evening."
The woman gave different stories about where she kept her gun and when she had last used it. She also speculated that her boyfriend may have met a thief in the driveway who "obtained her firearm from inside the residence without her knowledge and used it to shoot Summers. Weiss was confronted with the improbability of this scenario, and she agreed it did not seem possible."
Detectives also recreated her story to check whether it could be true. When they set up an audio recorder in the shower and then fired her gun "the sounds were barely audible and investigators concluded that unless you knew exactly what to listen for, a person would likely not recognize the sounds as gunfire."
Investigators also interviewed the woman's cousin who said that she kept repeating that she had messed up by changing her story. She also claimed she had heard an intruder going into the house just before she went to have a shower, which didn't make much sense to the cousin.
Four years later, while shopping at Walmart the woman suddenly told her cousin that she'd "always wanted to know how pleasurable it was to kill someone."
"Weiss further stated if she was charged with shooting Summers, she could now say her father did it because he was dead and would not be able to face prosecution," the probable cause statement adds. When her cousin asked her if she had shot her boyfriend, she "replied that there was 'little difference between love and hate.' She then went on to compare Summers to her older brother whom she hated."
John Schleiffarth, the woman's attorney, confirmed for the outlet that Weiss is arrested without bond.
"My client Ms. Weiss firmly maintains her innocence. The Jefferson County Prosecuting Attorney's Office chose not to file charges 17 years ago for a reason. I have every expectation that the circumstantial evidence portrayed in yesterday's unusual and theatrical press conference will prove to be misleading," he stated over the phone.
A grandmother who lives in the same neighborhood told the outlet that Weiss is disliked by everyone.
"She's on the board of the homeowners' association, and she constantly picks on people… I call her 'Little Hitler.' You'd think she'd stay under the radar if she killed somebody. She's not a likable person, let's put it that way… She'll argue with you about the color of the sky."