After being charged with a hate crime for racial slurs against a Vietnamese neighbor, a 72-year-old woman was sued for violating the court order as she kept harassing the family.
And she felt like she hadn't done nearly enough. This time she allegedly drove straight at the victim's husband.
What are the details?
Jan Myers, a 72-year-old white woman, was arrested in April after hurling countless insults at her Vietnamese neighbor. A lawsuit started this week brought to light that the woman hasn't stopped harassing the family, breaching a no-contact order in the process.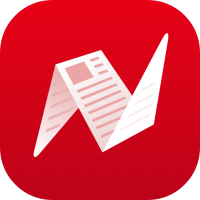 And on Wednesday she gave it another go. Myers allegedly went after the family in her car, as The Daily Beast reports.
Based on an arrest report obtained by the outlet, Myers "screamed and yelled" at Thi Pham and her husband William Healy from her house. She lives next door to the family in Shoreline, Washington. After that, she got into her car at about 8 p.m.
While she was in the vehicle, she approached Healy and drove straight at him, causing him to fear he would be run over, according to the report.
Healy moved out of the way and got back inside the house. Myers was taken into custody and is currently charged with felony violation of her court order and felony vehicular assault.
Casey McNerthney, a spokesman with the Kings County Prosecutor's Office, revealed that the woman appeared in court on Thursday afternoon for the charge.
McNerthney said that his office was notified about the arrest and that that the King County Prosecuting Attorney's Office believes the woman is a danger to the community due to her escalating behavior, the fear she has instilled in Pham and her family, and her pending hate crime trial. The office requested the bail to be set at $25,000.
However, the judge decided on a $10,000 bail because Myers doesn't have a conviction history. Probable cause was found for violating the no-contact order.
Pham moved to the community in Shoreline from Vietnam to be with Healy in 2017. Myers, her next-door neighbor, soon started to target her with racial slurs like "Miss Saigon" or "Miss Vietnam."
In April the feud escalated, and Pham called the police and said that Myers had threatened her, saying "You're not going to live very long," before driving off.
Myers was charged with a felony hate crime. Although the woman breached the no-contact order and kept badgering the family she remained on the street. And that was how the Wednesday incident came to pass.