Two basketball coaches at a top Georgia school are facing murder charges after the death of 16-year-old Imani Bell. The teenager died mere hours after practicing for the girls' varsity team in scorching heat, according to The Daily Beast.
What are the details?
Bell was a junior at the Elite Scholars Academy. The girl collapsed while she was performing a conditioning drill that included running up football stadium steps under the burning sun, as the outlet points out.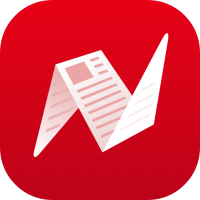 Larosa Walker-Asekere, Bell's head basketball coach, and assistant coach Dwight Palmer have been indicted by a grand jury from the Atlanta area only a few weeks before the second anniversary of the basketball practice.
Bell passed out during the drill on a day when temperatures climbed up to 106 degrees, as stated in a wrongful death lawsuit filed by the family against school administrators.
"The tragedy that happened with Imani shouldn't have happened," the girl's father said at a press conference.
He added that the coaches at another school had canceled practice the day his daughter died and that he can't understand how "someone would have their child or the team out in the extreme heat."
The lawsuit states that a heat advisory was in place for the area where the school is located on that day. Imani "struggled to run up the stadium steps as directed" at 4:30 p.m. for the outdoor practice. She grasped the railing to avoid falling and then collapsed and lost consciousness when she got to the top of the stairs.
At about 6 p.m. school officials requested medical attention for the girl. The teenager was intubated and transported to Southern Regional Hospital. She died at the medical facility that evening.
"I didn't think I wasn't leaving the hospital without my daughter. But it didn't turn out that way. She fought, but she didn't make it out," the girl's mother said in a Good Morning America interview.
"The rules weren't followed, and they had rules that would have helped her stay alive. They were supposed to have ice baths and things of that nature there if they were outside in the heat and they didn't have that," Justin Miller, the lawyer representing the family who is also Imani's cousin, stated.