A man trying to rob a home in Toledo soon learned that a house full of kids is not an easy place to steal from. The robber went inside the home in the middle of the night, but he didn't live long after getting in through the front door.
A woman living in the house met him and gave him a fast exit before he could endanger anyone.
What are the details?
The incident took place on Friday, at about 5 a.m., according to Fox News. An unidentified man broke into a south Toledo home where several children were living.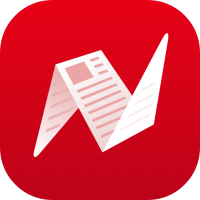 If he thought that would make it an easy target, he couldn't have been more mistaken!
A woman met him in a few seconds after he crawled inside through the front door. She had a gun and didn't hesitate to use it when faced with the threatening intruder.
The woman shot the burglar several times. After getting hit by the bullets the man kept stumbling for a short while and ended up sprawled on the front lawn of the house. That's where first responders found him. WTOL reported that medics got to the man while he still had a pulse. He was immediately transported to a hospital in critical condition.
The woman, whose identity has not been revealed, was interviewed by detectives which is the regular protocol. No children were hurt in the incident and no one else in the house took part in the shooting, as WTOL pointed out.