After a string of appeals and delays caused by COVID, the Fort Worth man's demise has been set. Justice could not be denied even if it took 15 years.
Stephen Barbee, 54, was found guilty of slaying Lisa Underwood and her son, Jayden, in February 2006. The man has argued that his confession was a result of coercion and has long maintained his innocence, but now things have come to a close. The Texas Court of Criminal Appeals dismissed his last appeal, and his execution date is set, as the Star-Telegram reports.
What are the details?
Lisa Underwood, 34, was living in Fort Worth as a single mother. She was raising her son and was also seven months pregnant with Barbee's baby at the time she was murdered.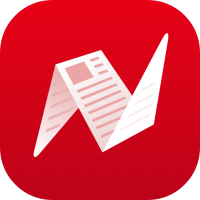 The man killed the woman and her son Jayden and then buried them in a shallow grave in Denton County just before her baby shower, as the news outlet points out.
Since 2006 the man has filed several appeals and other petitions claiming he is innocent.
In his last appeal, he argued that his lawyers went against his wishes to keep pleading he was innocent and told jurors in the final argument that he was guilty.
He also stated that his access to lawyers was limited and then tied his case to the termination of a medical examiner who had conducted the autopsies and had committed errors. Each of his claims was addressed and rejected and he was allowed free visitation with his attorneys.
According to his 2019 appeal, Barbee told police that he had accidentally killed the woman and her son, but he immediately changed the story and said that was all a product of fear and coercion.
Justice comes slowly, but it always brings an implacable end. And in this case, justice delayed was still worth the wait to bring closure. Barbee is set to be executed on October 12.