A 73-year-old man accused of killing a woman in her front yard in Springtown also had his former wife cremated after she died in suspicious circumstances, as The Star-Telegram reported.
Family and friends say the man targeted his former wife in a financial fraud romance and then constantly abused and isolated her to control her up until her death.
What are the details?
A murder warrant was issued last week for Clayton Strong, who is still on the run after he was accused of shooting and killing a woman at their home in Springtown.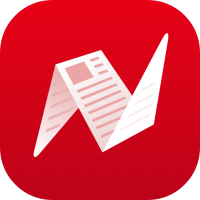 While the authorities have not released the victim's identity, his previous wife's family stated that he slew his current wife.
Betty Strong's family and friends have been after the man ever since she died in 2016. They're convinced the man targeted her for financial fraud and made up a romance while abusing her and keeping her away from everyone who cared about her, as the news outlet points out.
"Betty had unknowingly opened her door to a predator. By December 2016, she was dead under suspicious circumstances, 2,500 miles from home, leaving her large and loving family in grief and trauma," Betty Strong's family stated on their website seeking justice for her.
Family and friends of Betty Strong also revealed that they contacted the family of the woman the man married in 2017, only three months after Betty died.
They let the new wife know that they were convinced Clayton Strong would set up the same pattern of isolation and abuse against her.
"If Betty had an Achilles heel, it was her generosity of spirit. She could not bear to see anyone, or anything suffer. Sometimes that cost her some peace of mind. But she had no idea it could also cost her the safety she had come to take for granted in her small, rural town," the website says.
Betty Brock married Clayton Strong five months after her husband died from cancer. After the marriage all family visits were restricted, there was a guard dog and padlocks were attacked to all doors in the house. When family members requested several health checks, the man threatened to make the woman "disappear."
On December 14, 2016, Clayton Strong took the woman's body to a hospital in Idaho and said she had died of Parkinson's disease and that he had been delayed by the snow on the roads. Witnesses told investigators that the roads were clear on that day and Betty's medical records showed she never had Parkinson's disease. Her body was cremated.
"My family was horrified by how cavalier the sheriff's deputy and coroner were in simply accepting the story of a man with his wife's body in his truck. They released my mother's body for cremation without any attempt to check out the scene of her death, talk to neighbors, see if he had a police record, contact her family, or verify his claims about how she died," the woman's son said.