Texas Gov. Greg Abbott, who has opposed mask mandates, has tested positive for COVID-19, as his office announced Tuesday. This happened although the governor was fully vaccinated.
The governor has been taking daily coronavirus tests. He has no symptoms, is currently isolated and taking an antibody treatment, as The Dallas Morning News reports.
What are the details?
The governor "today tested positive for the COVID-19 virus," Abbott communications director Mark Miner wrote in a statement.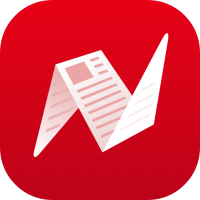 "The Governor has been testing daily, and today was the first positive test result. Governor Abbott is in constant communication with his staff, agency heads, and government officials to ensure that state government continues to operate smoothly and efficiently. The Governor will isolate in the Governor's Mansion and continue to test daily."
Abbot had the COVID immunization shots late last year and at the beginning of this year with the Pfizer-BioNtech vaccine.
Miner stated that the governor is currently receiving Regeneron's monoclonal antibody treatment, is "in good health, and currently experiencing no symptoms."
"Everyone that the governor has been in close contact with today has been notified. Texas First Lady Cecilia Abbott tested negative."
Monday was the most recent public event at which neither the governor nor the audience wore masks, as the news outlet points out.
"Out of an abundance of caution, he will continue to test for the next three days. Vaccines are the most effective defense against contracting COVID and becoming seriously ill, and we continue to urge all eligible Texans to get the vaccine. The COVID vaccine will always remain voluntary and never forced in Texas," spokesperson Renae Eze concluded.