A Houston woman stabbed her mother last night after an argument got out of control. A relative also got hurt in the confrontation, as Click2Houston reports.
What are the details?
Houston police stated that a woman attacked her mother and a relative after a dispute escalated in the Willowbrook area. The violent incident took place Monday night.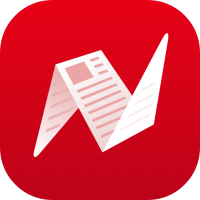 Authorities got the emergency call reporting the stabbing at about 7 p.m. The location of the incident was at an apartment complex located at 8301 Willow Place Drive, as the news outlet points out.
Investigators revealed that the dispute had started earlier in the day when the mother and daughter had been fighting. It is not clear what the reason for the argument was or what exactly triggered the stabbing.
Unfortunately, the woman's mother couldn't be saved and was pronounced dead at the scene. A relative was also injured in the conflict. They have since been transported to a local hospital to get treatment for the injuries. The latest update says that the relative's wounds were not life-threatening. They are expected to survive and make a full recovery.
The daughter did not try to flee the scene. She was taken into custody by responding officers.
It is hard to imagine what conflict could have been so serious as to make a daughter attack her own mother. Anger and piled-up emotions often lead to tragic consequences. No further details were given about the stabbing.
Anyone who has information about the motive behind the argument and the attack, witnessed what happened, or can provide video footage is asked to get in touch with Houston authorities as soon as possible.