Jason and Meaghan Helms took their daughter to school on her first day on Monday, then had a PTA meeting where they talked to other parents in Fort Worth ISD, and when they went home, they couldn't stop crying.
They were not sad because their daughter has just kicked off her first day of first grade. The uncertainty and fear over COVID cases made them break down under the constant pressure of trying to keep their kids safe, as The Star-Telegram reports.
What are the details?
After they cried on the floor the couple came to a decision that now seems unavoidable to them. Meaghan Helms will be leaving with their two daughters. They will move from Fort Worth, Texas, permanently. Jason Helms will stay in Fort Worth where he will be teaching in-person at Texas Christian University, as the news outlet points out.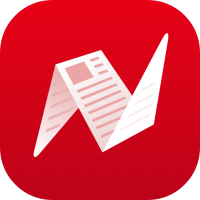 The family split will enable the 6-year-old girl to go to school in North Carolina, where the mother's parents live, without the constant worry that their other 3-year-old daughter will get sick in an area where there are no ICU beds available.
Harper, the Helms' youngest daughter, was diagnosed with a serious heart condition and the lightest cold can mean a trip to the emergency room. Jason Helms watched with growing anxiety as ICU beds got taken while COVID numbers arose in the area.
"What if she gets a cold and that happens? That's how we are looking at things. Things are scary and sad. Things are dire," Helms shared with the outlet.
The decision was emotional, but the Helms family is not willing to take a chance. Their choice was final by the end of the day on Monday.
"I love them, I will miss them, but what I felt most was relief. Because I have spent so much time worrying about them and trying to protect them. The idea that we can get them out of this situation and give them better odds, it really did feel like a no-brainer. I'm going to have decades with them, I'll miss out on a few months to get those decades," Helms said.
When they told the news to the older daughter the couple asked her if she wanted to go to school on Tuesday. She said no because while almost every child in her class had a mask on, the teacher did not. The little girl also told her parents that there were students in the school who did not have masks and that made her uncomfortable.
"We are months away from children being able to get vaccinated. We have kept our kids safe for 18 months. I don't know how I am going to live with myself if we make it this far, and trip over the finish line," the father concluded.