A child was hurt in a fire that broke out at an apartment complex in the Houston area. The child was locked in a room with his mother while the woman's boyfriend set the place on fire, as Click2 Houston reports.
What are the details?
Harris County Sheriff Ed Gonzalez stated on Tuesday morning that there was an apartment fire at 250 Uvalde Rd.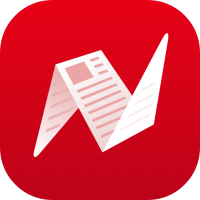 First responders learned on the scene that a woman and a 2-year-old child were trapped in the apartment. The main suspect was the mother's boyfriend, who is accused of locking them in a room and setting fire to the apartment, as the news outlet points out.
The suspect has been identified as G'andre Antoine Clark, 22. He ran away from the scene, but officers soon traced him, and he has been taken into custody.
Clark is charged with "assault of a family member, impeding breathing, theft, and arson of a habitation with fire as a deadly weapon."
Officials have since revealed that the fire broke out at the Graham Apartments located at 250 Uvalde Rd. As firefighters stated, the crews arrived on the scene and determined that the woman and the child were trapped inside the apartment. Smoke came pouring out, getting worse by the minute.
The mother and her child were leaning out of a bedroom window to be able to breathe.
Crews quickly put up a ladder and got both out of the apartment. They initially thought a couch had caught fire. The mother and her son are safe now. They were taken to a local hospital where it was determined they suffered smoke inhalation. The latest update on their health condition is that they are both expected to make a full recovery.