A man was shot and killed after he woke up to check a disturbance early Tuesday morning at his home in the Houston area.
His dogs started barking and the man went to look where the suspicious noise was coming from. It was the last thing he ever did, as KOU 11 reports.
What are the details?
Sheriff Gonzalez wrote on social media at 5:55 a.m. that crews had been dispatched to the 11000 blk of Holly Hill Ln, near Brittmore and W. Little York. The caller had reported that a man had been shot and investigators headed there immediately to determine how he died.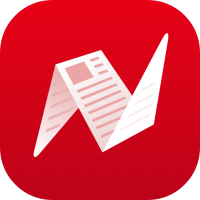 As soon as first responders got to the location, they found the victim. The 30-year-old man had been fatally shot. There was nothing they could do to save him. The man was pronounced dead at the scene.
The victim's mother told detectives that there was a noise at the front door and the dogs got restless and started barking at about 4:45 a.m. The man went to check what was going on and that's when he got shot, as the news outlet points out.
HSCO Major Susan Cotter revealed that the man's mother didn't actually hear the gunshot. She found her son in the doorway when she went to see what happened. She attempted to perform CPR on her son, but he didn't survive.
Investigators are looking for video surveillance of the incident in the surrounding area and they're trying to find witnesses who could help them track the suspect.
It's not clear what could be behind the shooting. No information was given about anything being stolen.
Anyone who has relevant information about the shooting, can point to a motive that triggered it or knows the name and likely location of the gunman is asked to get in touch with Houston authorities as soon as possible.