An Amber Alert was issued on Monday in North Carolina for a missing 15-year-old boy. Detectives believe he was with a man in his 30s, as NBC DFW reports. Dallas authorities have located the suspected kidnapper in the city overnight.
The suspect has not been arrested yet, but his phone signal was traced in Dallas, and he is currently hiding from law enforcement. The teenager was in danger and officers have doubled up their efforts to find the man.
What are the details?
The Amber Alert was discontinued after the boy turned up in Dallas. Carlos Manuel Chinchilla-Vazquez, 15, was found at about 2:45 a.m. last night, based on an update from the Texas Department of Public Safety.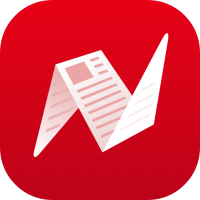 The Transylvania County Sheriff's Office stated that the boy was believed to be traveling with a Hispanic man in his 30s. Even though the suspect was last spotted in North Carolina, his phone was located in Dallas. Unfortunately, authorities have not taken him into custody yet.
The man is driving a dark grey 2020 or 2021 Nissan Rogue with unknown license plates, as the news outlet points out.
Officers stated that the teenager was in grave or immediate danger. No further details were given out about the case.
Anyone who has seen the vehicle or can give relevant information about the suspect or the motive behind the alleged kidnapping is asked to get in touch with Dallas authorities as soon as possible. Every second counts and it could make a difference to other unsuspecting victims.
It is not clear why the boy left home and if the older man forced him to come along. More details will come out after officers find him and clear up the sequence of events that led to the boy's disappearance.