A North Texas mother shared her son's battle with COVID-19, hoping to help other parents win against the infection by noticing symptoms and raising the alarm at the right time.
Francisco Rosales was taken to Children's Medical Center in Dallas three weeks ago and he keeps fighting against the infection, as NBC DFW reports.
What are the details?
It all started with a fever. "We tried it with Tylenol and Motrin at the same time, but later on that week, he started coughing a lot," Yessica Gonzalez, the boy's mother, shared with the outlet.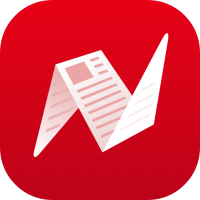 The woman then took her son to the hospital, but the doctors sent them home as the boy's oxygen levels were ok. A few days later, Francisco's fever hit 104.
"When the ambulance took him the first day, the only answer the paramedic got from him was like: 'My heart is going to stop,' because he couldn't breathe. When he woke up, he was pretty scared and he said: 'Mom, I thought I wasn't going to make it. I thought I wasn't going to wake up.'"
The boy is a student at the Garland Elementary School and the number of hospitalizations for kids is growing.
"It seems like the kids are getting sick really fast, there are lots and lots of them getting sick and it's unpredictable who's going to get sick," Dr. Cindy Darnell Bowens, the medical director of Children's Medical Pediatric ICU in Dallas, told the outlet.
"It's an honor, it's not a burden. We have that constant honor and responsibility of being able to take care of these families and these patients in one of the worst times in their lives," she added.
Recent weeks have brought a difference compared to the first wave of COVID infections. Now there are more teens and children, including those without other health conditions that put them at risk.
"With the flu, we have a history with the flu. We've seen the flu for years. With COVID, we don't have that same kind of historical context. We're learning and we're learning rapidly. But we don't have that same history to fall back on," Bowen explained.
She urges everyone to be cautious and help slow down the spread of the virus.
For now, the 9-year-old boy must keep laying on his belly just like adults fighting the virus until his lungs recover. Francisco is looking forward to seeing his siblings again and starting school.