Dallas County continues to be under a mask mandate, even though enforcement measures were taken out of Judge Clay Jenkins' order on Monday.
The twists and turns in the legal battle over masks in Dallas are far from over, as parents send kids to school and business owners try to adapt to the latest rules, as The Dallas Morning News reports.
What are the details?
The Texas Supreme Court ruled that it would wait to hear evidence in the various cases brought for or against mask orders. This means that Gov. Greg Abbott's and Dallas County Judge Clay Jenkins' apparently conflicting orders are both left intact for the time being.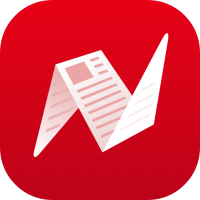 Businesses and schools continue to be under a mask mandate, but enforcement measures were removed from Judge Jenks' order on Monday, as the news outlet points out.
"It started as a requirement, but today it is a plea to all citizens to continue to voluntarily comply. We're kind of in a weird 'Alice in Wonderland' limbo," Douglas Alexander, one of Jenkins' attorneys, shared with the outlet.
Jenkins removed the language in his mask order that imposed a fine of up to $1,000 for each business that didn't comply with the mask rule. He stated that he did that to abide by the Supreme Court's ruling.
"This should never be a political fight. We're at war on behalf of moms and dads and kids against a deadly virus. I sure wish the governor would join our side in the battle," he wrote on social media Sunday.
After Jenkins said the mask mandate would stand, even without any fines for breaches, state Attorney General Ken Paxton wrote to the Supreme Court asking that it rule immediately on the issue and calling Jenkins' order a "lawless act."
The Supreme Court rejected Paxton's request on Monday afternoon.
"Too many local officials continue to violate this law. I will sue every single local entity and local official who does. And if they continue to disobey, I will pursue additional legal sanctions," Paxton said, after posting a call to all Texans on social media to report mask mandates.