A Houston woman was murdered after a robber forced her and her husband to withdraw money from a Bank of America ATM close to midnight, as reported by KHOU 11.
She didn't survive the deadly encounter.
What are the details?
The incident took place on Saturday, at about 11 p.m., at the Bank of America ATM in the 12100 block of Veterans Memorial Drive, as the news outlet points out.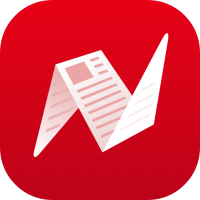 The woman had gone with her husband to deposit some money. At one point a white four-door vehicle pulled up close to their car. A man got out of the car and threatened the couple with a gun, as stated by Sgt. Dennis Wolfford with the Harris County Sheriff's Office Homicide Unit.
Wolfford revealed that the man told the couple to get some money from the ATM. The husband complied with the demand. While he was getting the cash for the robber, the woman, who was in the driver's seat, started honking to get help, Wolfford said.
At that moment the robber turned his attention on her and shot several rounds inside the vehicle. She was hit once. The gunman was able to get away after shooting the woman.
The description released by investigators is that the attacker is in his late 20s or 30s and had slick back hair with a goatee. The man was wearing a dark-colored hoodie, had on a full-face cover, and gloves. He also had on a white belt and buckle, which appeared to be a Luis Vuitton belt based on video footage.
Houston police have published a video of the deadly robbery.
"Help us identify a suspect wanted in the fatal shooting of a woman. On Saturday, July 3, 2021, a couple was robbed at gunpoint outside a bank located at 12100 Veterans Memorial Rd. The suspect shot the lady, and she was transported to a hospital, where she died days later," is the appeal made for help in the search.
Anyone who has useful information about the gunman is asked to call the HCSO Homicide unit at 713-274-9100. Crime Stoppers is offering a $5,000 reward for any information that leads to an arrest and charge in the case. You can report information by calling 713-222-8477, or through the Crime Stoppers mobile app.