A 21-year-old man was taken into custody for killing his father and his girlfriend's father in North Dallas, as The Dallas Morning News reports.
The man has been booked into the Dallas County jail. The motive behind the double murder is not known.
What are the details?
Collie Orrett Ridguard was taken into custody after confessing to killing the two victims. His bail was set at $1 million. It is not clear whether the man has an attorney representing him or not.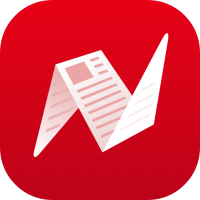 Dallas PD responded to the emergency calls reporting a shooting at 2:40 p.m., on Saturday. The location of the incident was in the 12800 block of Noel Road, near the Dallas North Tollway and Interstate 635, as the news outlet points out.
There were several reports on the 911 line about the gunfire heard by different people living in the area. One of the calls was from the killer, though. Ridguard called the authorities a few minutes before crews headed for the location. He told the dispatcher that he had an AK-47 and a pistol in his room. He added that he had killed the two men and that he wanted to turn himself in, based on an arrest affidavit obtained by the outlet.
When first responders arrived at the location, they found the two men on the floor. There was nothing to be done to help them. They were both declared dead at the scene.
When officers arrested Ridguard he kept repeating that he had killed someone and calling expletives, as mentioned in the affidavit.
He was taken to the hospital for a medical evaluation and after that to the Dallas County jail. It is not known what caused the two murders and why the man decided to take out his own family.
No further details were released by the police.