An estranged husband showed up in a Houston suburb just when a woman and her three kids were leaving home for the first day of school. Unfortunately, the man wasn't interested in making good wishes or hugging his kids.
He went straight after his wife and assaulted her. A family member shot and killed him without waiting to see worse, as CBS DFW reports.
What are the details?
An investigation is active in the Houston suburb of Humble after a man was shot to death when he came to his wife's house on the kids' first day of school.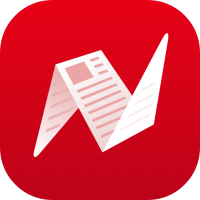 Harris County deputies have stated that a family member shot the estranged husband to death, Houston TV station KTRK reported.
Sheriff Ed Gonzalez said that the mother and her three kids were just getting ready to go to school when the man turned up. As soon as she saw the man, the wife ran inside the house, according to deputies. The man reportedly ran after her and attacked her. That's when a relative came from inside the house and shot the man several times.
Investigators are not sure who pulled the trigger. Officials said that there had been several domestic violence calls at that address in the past.
"Really a sad situation, early in the morning, the first day of school for many who live out here," Sheriff Gonzalez stated.
The wife is cooperating with detectives to clarify the deadly shooting. The three children, ages 7, 11, and 16, are being looked after by relatives.