While it appeared to many that The Texas Supreme Court blocked mask mandates issued in defiance of Gov. Greg Abbott's executive order, Dallas County Judge Clay Jenkins says his order was not struck down. He intends to amend its wording and leave it in effect.
What are the details?
The Texas Supreme Court appeared to put a stop to mask requirements issued by Dallas and San Antonio County leaders based on the spike of new COVID infections and students going back to school.
However, Judge Clay Jenkins wrote on social media late Sunday night that the stay on GA-38 did not get rid of his mask order and that it will remain in place.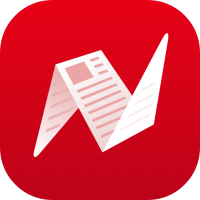 "The Supreme Court did not strike down my face mask order. Rather they removed the stay on the GA 38. Unless I receive a ruling requiring otherwise, I will amend my order to remove the possibility of fines on non-compliant businesses but otherwise leave the order in effect."
How did people react?
Several users commented on the judge's post, some applauding his determination while others keep asking for the right to decide for themselves what level of precaution they want to take.
"Please protect our children. We are a family with four children in Irving ISD. Our kindergartener, sixth-grader, and sophomore all have asthma. This is all just madness. I am a very frightened mother," one user wrote.
"You refuse to do what you're told - but want others to do what you tell them. Doesn't work that way!!!" is another opinion.
"I appreciate you helping our children when I felt so sad about our leaders turning their back on our kids," is another take on the issue.
"You've been a consistent positive influence on this county for years. Your balance of intelligent and compassionate leadership for all county residents is appreciated by those who care about people. Thank you."
"If there are businesses that don't comply, I won't go into those businesses. I have been wearing a mask since this whole this started and will do so for quite some time. I don't need anyone else's irresponsibility getting me sick."
"Thank you for taking action to protect the health of Texans in Dallas County. I only wish Collin County would follow your lead," is how a different user feels.
"Someone has to do the right thing regardless of what's most politically expedient. Thank you for being that 'someone.'"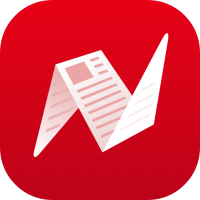 "Thank you for the mask push, we are in Frisco and very worried about our kids back in school. Masks work and are recommended by all the health care experts and reduce the exposure risk," is a comment from a Frisco resident.
"Provide fact-based, reliable information to your constituents and then allow them to make decisions about vaccination, masking, etc. in line with their own risk tolerance. Seems simple enough, right?"
"It would be nice if people actually displayed personal responsibility, got vaccinated, and wore masks. Instead, they act like 2-year-olds, scream, and stomp their feet, and make decisions that harm themselves and public health."
"Keep fighting for the safety of our kids Judge Clay. I wonder how people would feel if their kids got sick, went to the hospital, got turned away because there are no more hospital beds for kids then died, how would these parents feel then?" a comment concluded.