While the battle over mask mandates is taking place in courthouses, there is also a local debate going on about classroom safety.
A Mansfield mom is hoping that the district where her son goes to school will be the next one to require face masks since her child has had three open-heart surgeries and is exposed to higher risks, as NBC DFW reports.
What are the details?
Moses Conatser is nine years old, and he's had three open-heart surgeries by the time he was three.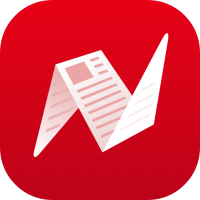 His mother, Lisa Conatser, shared with the outlet that her son faces higher risks for respiratory illness.
"He has a single ventricle, which amazes me that he is walking around literally, with a half a heart. So, his oxygen levels have always been lower than the normal person's oxygen levels," she said.
Moses will be a fourth-grader at Elizabeth Elementary School, and he was excited to meet up with his friends.
"I'm looking forward to seeing my friends," Moses Conatser told the outlet.
NBC5 found out from Mansfield ISD that a 12-week virtual option will be offered for students in kindergarten through sixth grade who can't get the COVID-19 vaccine.
"We're in a very small space with three kids, our jobs don't allow us to work from home, and so we're talking about it like we're going to try to see if we can figure it out, but really, the mask mandate is what I've been emailing the school board about," the mother said.
The school district also revealed that masks are still optional, not mandatory. The woman is hopeful the district might change course and take more action to protect kids like her son.
"It would make me feel so much more at ease and safe for sending my son to school," Conatser said.
Parents can apply for virtual learning for their kids until Monday, August 16, 11:59 p.m., according to the school district.
Virtual learning will begin on August 25, one week after in-person instruction kicks off.
You can find more information by using this link.