Dallas ISD will keep its mask mandate in place despite the decision made by the Texas Supreme Court to temporarily halt Dallas County Judge Clay Jenkins' order requiring masks in public schools and businesses.
The reason is that the order did not specifically list the school district, so masks will continue to be mandatory, as The Dallas Morning News reports.
What are the details?
"Until there's an official order of the court that applies to the Dallas Independent School District, we will continue to have the mask mandate," Superintendent Michael Hinojosa stated on Sunday.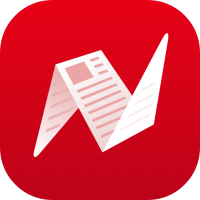 However, he is aware that the battle is far from ended. "After a court rule, then I will comply if it's not in my favor."
In the meantime, thousands of students in the Dallas area are going back to school this week while confusion continues as to whether masks can be mandatory on campus.
Garland, Mesquite, Irving, Duncanville, Lancaster, and Cedar Hill ISDs announced that based on the Supreme Court's ruling, masks will be optional.
"While we are disappointed with today's judicial outcome, it does not change our commitment to the health and safety of our scholars. The only factor that changes is our approach. We cannot legally mandate face masks within the schools, but we will strongly encourage and recommend it," Cedar Hill Superintendent Gerald B. Hudson stated in a letter sent out to families.
"We have 150,000 students. We have 22,000 employees. You can imagine the number of parents and other people who depend on us as we make decisions," Hinojosa shared with reporters on Zoom.
The Superintendent said that he had consulted with lawyers and that they don't believe the order specifically applied to Dallas ISD since it's not listed in the decision, as NBC DFW reports.
"It listed Clay Jenkins and Dallas County, did not say one word about Dallas ISD," Hinojosa explained.
"So, we are going to have the mask mandate. We're going to be benevolent; we're going to be nice, and we're going to be firm and we're going to enforce it," the Superintendent concluded.
The plan is to give masks to anyone who needs them and to ask people to comply with the rule in a specified amount of time.
"We have progressive discipline, and we will have alternatives that we've worked with our principals on how to handle every case in a case-by-case manner. We will hand out masks, we will ask people to comply in a certain amount of time, but we also do not want to endanger people, and so while we're trying to resolve this, we're going to have a different location for those employees, students or staff members," Hinojosa said.
When asked to clarify where the separate location will be, the Superintendent replied that "We're working with our campuses to make sure we have a room where we have a teacher for any students who may not want to wear it, may not be participating with everyone else, so their instruction will go on, but they will not be in the classroom with other students."
There is also another potential financial consequence for Dallas ISD. The governor's order states that all institutions who break the mask mandate ban are liable for a $1,000 fine. It's not clear if it's a daily amount, per event, or even per student, as Hinojosa said.