You know about Karens, right? They're everywhere, popping up when you least expect it and criticizing the most harmless things. And sometimes you get the feeling they even make a living out of it.
The latest BIONIC study places Texas in second place for the famous complainers, right after California and before New York.
What is a "Karen"?
Just about the most common complainer in the world. A Karen is usually defined as, "someone with unsavory traits such as being obnoxious and having a sense of entitlement. A Karen will use their privilege to get their way. It's someone who complains and demands the world conforms to their exacting, precise, and absurd standards," according to BIONIC.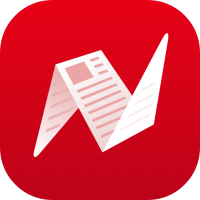 The study done by the company showed that the United States has the most Karens in the world, over 1.5 million!
And inside the U.S. Texas comes in second place with more than 103,700 Karens!
And even if the complainers are usually nicknamed Karen, here are the most common actual names of men and women who complain.
These are the top results for women:
Louise
Ann
Jane
Marie
Anne
Margaret
Susan
Karen
Maria
Julie
As for men, the study showed that most complaints come from men named John. That name accounts for 6% of all complaints, which ranks much higher than Karen or Louise.
So, John seems to be the biggest complainer of all time. Hands down!
These are the top complaining names for men:
John
David
James
Paul
Micheal
Robert
Mark
Stephen
Ian
Richard
People named Gary, George and Edward are the least likely to complain or they might completely avoid doing it.
Do people you know with these names act according to the results? Do they complain all the time or instead their behavior contradicts the study?