Two former employees from Vandelay Hospitality Group in Dallas are accusing the company of laying off Black and Latino workers for being "ugly," as specified in two lawsuits.
Staff members at Drake's Hollywood, a Vandelay-owned steakhouse, also stated that customers who don't look wealthy are turned away and that the dress code is just an excuse to keep them out, as reported by The Dallas Morning News.
What are the details?
Eight people who talked to the outlet said that Drake's is fostering discrimination against employees and customers.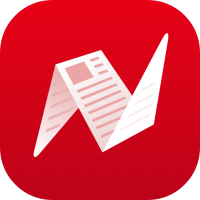 Vandelay CEO Hunter Pond has qualified the claims as "ridiculous and untrue" and denies that employees or guests were ever treated differently based on skin color.
The Dallas Morning News interviewed 18 people and it is expected that there will be a string of claims against parent company Vandelay. Glenn Govias, the former general manager of Drake's, and Oswaldo "Ozzy" Samano, the former corporate chef, are the first to bring their claims to court.
Besides the discrimination claim, Govias also said he was fired after a workplace injury in which he hurt his back and neck while moving a TV.
Samano brought accusations of "racist hiring and firing" due to "a certain image to uphold" for the wealthier parts of Dallas. Samano stated that he was told to only hire pretty women for any job that meant facing customers and to send all Latinos to posts at the back of the restaurant.
"That's completely untrue. And it's a pretty transparent tactic to get back at the company because they don't work there anymore," Pond said.
Ricky Organista, a bartender at Drake's, said that the restaurant used to have a racist culture, but he actually blames the previous general manager, Govias, saying he was the one responsible for the racist behavior, not the company leaders.
"People would try to come in, and if they were Black, he'd stop them at the door. He'd make up some excuse: 'You're not (up to) dress code,'" Organista said.
Govias, who is East Indian, said in the lawsuit that CEO Pond "fostered an environment where employees were told to turn away non-white customers under the pretext of dress code violations. The only color that mattered was green."
"I actually had to go to bat for two of my beautiful-looking hosts, who Pond thought were too short and too ugly."
Isabella Chapa was one of the hostesses who got fired and she said she is convinced they didn't want a 5-foot-1 Mexican woman working at the front door.
"If there were cashiers who were ugly, they couldn't take orders. I felt uncomfortable. But I thought this was the way it was. 100% false," Samano said.
Three former workers also told the outlet that reservations were rejected for customers who appeared to have a Black name.
"To them, it could be a Keyondre, a Deyondre, anything of that sort," Anna Maria Montez, who worked at Drake's for three months, said.
"Think about the practicality of that: It's just not possible," Pond rejected the claim.
Levi McCathern, the attorney handling the lawsuits, filed claims with the U.S. Equal Employment Opportunity Commission on behalf of Govias and Samano. The attorney hopes that the claims will "improve the restaurant world for everybody."
On the other hand, Pond is confident that the courts will see they are "a money grab."