Jeremy Lamont Warren did not dispute that he shot and killed NeQuacia Jacobs. He did, however, argue that his bullets were not meant for the teenager. He allegedly tried to kill her stepfather when he struck the 18-year-old girl.
The jury sentenced the man to spend 60 years in jail after firing into the family's Highland Hills apartment, as The Dallas Morning News reports.
What are the details?
The jury sentenced Warren, 22, on Monday during the punishment stage of his trial. The man is legally required to serve half his jail time before he can be considered for parole, as the news outlet points out.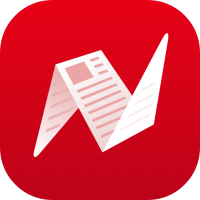 Warren rejected previous offers to plead guilty in exchange for 30 years or 28 years in prison. The man testified that the girl's stepfather had threatened him with a gun on the street while he was out with one of his sons and wanted all their belongings. He said he got mad and that the stepfather "forced me into doing something I didn't want to do, but I didn't have a choice."
Warren also stated that he thought the man would be on his own in the apartment when he shot five rounds through the window and killed NeQuacia. Her 17-year-old sister was also hit by bullets, but she survived the injuries.
"I'm sorry for what happened. It wasn't on purpose at all," the man said.
The stepfather did not come forward to testify during the trial.
Prosecutors rejected any mitigation of the man's guilt based on the fact that he had a different target. They pointed out that Warren was charged with at least three aggravated robberies when he shot the girl. He was taken into custody 6 months after the girl's death and prosecutors revealed messages on his phone showed he was planning more robberies.
"He wants you to think he's not a monster because he didn't go there to kill her. He went to kill someone else and somehow that's better?" Prosecutor Annelise DeFrank stated in the closing argument.
Warren's grandmother testified at the trial asking for mercy and pointing out that the man grew up in a Dallas area tagged for high crime, with a single mother, and also on the streets.