Over the past week more than 100,000 COVID-19 cases were reported across Texas, the highest number in six months, as The Dallas Morning News highlights.
What are the details?
As hospitalization numbers are on the rise, Gov. Greg Abbott has announced the strategy that will be used to alleviate the pressure on medical workers. The action plan includes turning to out-of-state medical workers to combat the crisis.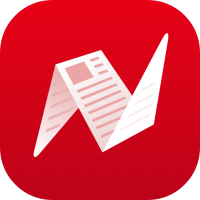 "Texas is taking action to combat the recent rise in COVID-19 cases and ensure that our hospitals and communities have the resources and support they need to mitigate the virus," the governor said in a written statement.
He also encouraged all Texans who can get the vaccine shots to do so as soon as possible.
As part of the new set of actions, the Department of State Health Services will start to bring in out-of-state medical workers to help with the COVID surge at all Texas hospitals. The workers will be coming in through staffing agencies, according to a press release on Monday.
The governor has also sent out a letter to the Texas Hospital Association in which he requests that all elective medical procedures be postponed voluntarily. This is about procedures for which a delay will not cause loss of life or significant deterioration of the patient's condition, as WFAA reports. It is meant as a secondary strategy to increase capacity to treat COVID-19 infections.
Last year, the governor signed an executive order which forced hospitals to stop all elective procedures if more than 15% of the hospital beds in a region were taken up by COVID-19 patients, but that rule was reversed last month.