A former officer with the Dallas County Sheriff's Office was indicted Monday for allegedly mistreating a prisoner while the man was being transported in the squad car in October 2019, as The Dallas Morning News reports.
What are the details?
Austin Palmer was indicted by grand jurors after being charged with assault with bodily injury and official oppression. The two charges are both Class A misdemeanors, as the news outlet points out.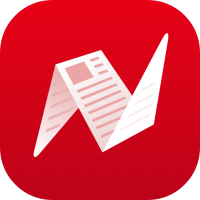 If he gets convicted, Palmer could spend up to a year in jail and the fine on each charge is $4,000.
The Tarrant County Criminal District Attorney's Office took charge of the case after the Dallas County District Attorney's Office recused itself.
The officer is accused of tasing Jeremiah Ramos while he was taken into custody and was sitting in the back of a squad car, according to KXAS-TV. The incident took place in October 2019.
Ramos was arrested on October 7 on outstanding warrants. He had run away from deputies in a previous encounter while driving a truck, as the television station explains.
During the arrest Palmer asked the man if he was aware that he had almost struck the deputy when he fled in his truck, KXAS-TV reported based on an arrest warrant affidavit. The suspect said he didn't realize that, and Palmer told him to shut up because he knew it was him, as the warrant mentions.
Ramos continued to deny the accusation until Palmer grabbed his taser and used it on Ramos for 15-20 seconds. After that he threatened the man with more tasing unless he kept quiet until they reached the jail, the warrant adds.
Another officer told detectives that he saw what Palmer did and was very surprised. In the arrest report that they filed none of the officers mentioned having used the Taser, as KXAS-TV points out.