UT Southwestern's latest COVID-19 forecast for Dallas and Tarrant Counties predicts a surge in the number of infections that could go past January peaks by the end of August if behaviors don't change.
UTSW stated that hospital volumes are up by 99% in the last two weeks and 327% in the past month and this will only get worse unless more mitigation efforts are undertaken, as reported by NBC DFW.
What are the details?
"The total number of people hospitalized for COVID-19 in North Texas is expected to substantially increase over the next several weeks. Critically, the current pace of hospitalization growth could put Dallas and Tarrant counties above January surge levels before September, placing increased stress on the collective capacity of regional health systems," UTSW stated in the report.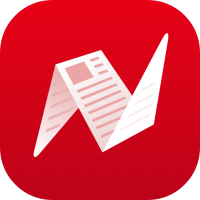 The study points out that if behavior in the Dallas and Tarrant counties continues in a pre-pandemic pattern, using no masks and not keeping to social distancing practices, the number of occupied beds in Dallas County could reach 1,500 by Aug. 23 and may go up to 4,000 by October.
The model created by UTSW also predicts there will be around 2,000 new COVID-19 infections every day in each one of the two counties until August 23 without any mitigation practices, as the news outlet points out.
UTSW is basing the predictions on the high rate of transmission for the new delta variant and the large number of people who have not had the vaccine shots.
UTSW's model emphasizes that the way the virus spreads is directly influenced by the number of vaccinated people and behavior, which means wearing masks, social distancing and several restrictions placed on businesses.
If those mitigation efforts are restored, the peak of the infection wave will drop much more quickly, according to the study.
"Increased personal adherence to indoor masking, physical distancing, and other interventions recommended by health experts will be necessary to protect the health of Texans who are currently unvaccinated or who may be immunocompromised," UTSW stated.