Officer Darryl Cytacki didn't hesitate to run into a burning house to save its residents and their pet.
As soon as he was flagged down, the officer forgot about his weekend plans and went to rescue the people living in the house, as reported by WFAA.
What are the details?
Footage obtained by the news outlet captured the moments when the Dallas officer ran into the house, despite the flames that were slowly taking over the building.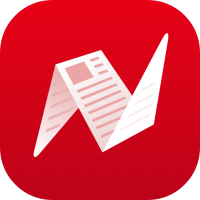 "Move everyone away from here,' the officer said. When he got in, he first encountered a dog and grabbed him.
"Come here, come here," the officer said.
Cytacki was on his way to have fun for the weekend when he got suddenly flagged down.
"People were starting to scream, and I couldn't understand them, because it was all at once, and I looked up and I saw the top of the house was on fire," he said for the outlet.
"Move, the house is on fire," he was heard saying on body camera footage.
During this time there were people inside the building and the fire kept growing.
"Police, anyone else in here? Everyone outside, police, everyone out."
"We cleared the entire bottom floor at that time, and I was the only one in the building, and I went to the second floor and noticed two other officers had entered the building," Cytacki recalled.
After that they rescued a second man who has just woken up. All officers were having a hard time breathing because of the smoke, but they still tried to get to the third floor where they heard a woman who was trapped.
"We tried walking up the stairs but at the time, you couldn't see anything, you could feel the smoke, the heat and we couldn't get to the third floor," the officer shared with the news station.
At that moment they were told to leave the house.
"Get out and let the firemen do it," the dispatcher told the officer.
Unfortunately, the officers were not able to save the woman, but officer Cytacki managed to get two men out and the dog.
"You always think in your head, 'Hey, am I capable of doing this? Am I capable of running into a burning building?' And I just praise God that he was there with me," the officer concluded.
He needed a week to recover after the incident because he suffered smoke inhalation. Such courage and determination are to be praised, as a constant reminder that there are many police officers who make it their life mission to go out there and help people in their time of need.