A man stabbed and seriously injured his brother during a fight that took place on Friday in northwest Fort Worth, as reported by The Star Telegram.
What are the details?
A domestic dispute did not stop at words said in the heat of the moment. Two brothers living in Fort Worth got into an argument that led to critical injuries. One of them used a knife and hurt his brother during a conflict that got out of hand.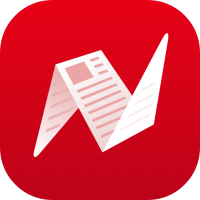 Fort Worth police got the emergency call about the stabbing at about 3 p.m. on Friday. The incident took place at a house in the 5600 block of Northfield Drive, as the news outlet points out.
As soon as they arrived on the scene, first responders determined that one of the brothers was hurt. The man was immediately transported to a local hospital so he could get treatment for the injuries. The last update about the victim was that he was in critical condition after getting stabbed.
In the meantime, the attacker did not go with the authorities. Instead of cooperating with officers, he refused to leave the house where the argument occurred. It took time and patience from the officers to eventually convince him to come outside. He was taken into custody later.
The names and ages of the attacker and the victim have not been released by authorities.
No additional information was available about the incident. It is not clear what the motive behind the argument could be, if any other family members were at home when the conflict occurred or if the victim was also armed or threatened his brother.
Anyone who has relevant information about the incident, can offer details about the relationship between the two brothers or has video footage of the fight is asked to get in touch with Fort Worth authorities as soon as possible.