Three men were found with gunshot wounds in Far North Dallas early Saturday morning, as reported by Fox News.
Behind the violent incident there is a woman who talked to at least one of the victims at a bar and the gunman who got away in the silver Cadillac she was driving.
What are the details?
One man was killed and the other two were hurt in a shooting that took place outside the Hideaway Bar.
Dallas police got the emergency call reporting a shooting at about 1:00 a.m. The location of the incident was in the 14900 block of Preston Road, at Belt Line Road, as the news outlet points out.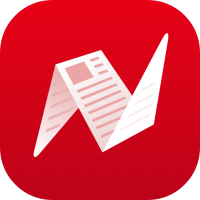 When they arrived on the scene, first responders found three men on the ground. They were all injured in the shooting incident.
Officials stated that 45-year-old Ngarge Spears was transported immediately to a local hospital to get treatment for his injuries. Unfortunately, it was too late to save his life. The man was pronounced dead at the medical facility.
The other two victims were also taken to a hospital where it was determined that their injuries were not life-threatening. They are both expected to make a full recovery.
Investigators found out that a man shot all three victims and then got away in a late model silver Cadillac. A woman was driving the car. Official reports mention that the same woman had been spotted earlier that night while talking to one of the men inside the bar.
The woman and the gunman were headed east the last time they were seen, police stated.
Anyone who has useful information about the vehicle, can point to a motive for the shooting or can give the names and likely location of the gunman or the woman accompanying him is asked to contact detective David Grubbs at 214-671-3675.