A Farmers Branch resident of the 75234 zip code has been reported as the second human case of West Nile virus in Dallas County this year, according to NBC DFW.
What are the details?
Dallas County Health and Human Services stated on Friday that the second case of West Nile virus has been confirmed in Farmers Branch.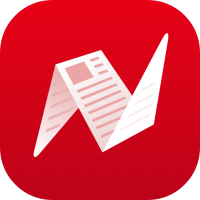 "The confirmation of the second human case of the West Nile virus here in Dallas County this year is yet another reminder of the importance of avoiding mosquito bites," Dr. Philip Huang, director of DCHHS, stated for the outlet.
The first human case of West Nile virus for the Dallas County was reported on July 16. Carol Autry, the woman infected with the virus, shared with the station that she had a "long way to go" until full recovery.
In 202, Dallas County had 20 human cases of the virus, there were 5 fatalities and 498 positive mosquito tests, as the news outlet points out.
No additional information was given about this second case based on medical confidentiality and personal privacy arguments, according to DCHHS.
"The best way to avoid exposure to mosquito-borne diseases is to avoid mosquito bites by practicing the Four Ds," Huang reminded everyone.
This week several neighborhoods in Dallas were sprayed on Tuesday, Wednesday, Thursday, and Friday night. This strategy was used after several mosquito samples tested positive for the virus.
You can find out if your neighborhood was sprayed and get more information by visiting the DCHHS website here.
In the meantime, please follow these rules to prevent mosquito bites:
Wear long sleeves and pants whenever you are outside. You can also spray a thin layer of insect repellent on your clothes for added protection.
Make sure you choose an insect repellent that had DEET, picaridin, eucalyptus oil or lemon oil on the ingredient list.
Drain all standing water in your back yard or in the neighborhood. Mosquitoes can develop in water that's been stagnant for over three days.
Also try to avoid being outside at dusk or dawn. This goes for the West Nile virus, but mosquitoes carrying Zika, dengue and chikungunya are active during the day, so it's essential to adjust your outfit and use insect repellent anytime you're outdoors.