Carnival Cruise Lines put in place a mask mandate early on a cruise out of Galveston. The safety change came on Wednesday, after several passengers tested positive for COVID-9 infections, as reported by NBC DFW.
What are the details?
Carnival announced on Wednesday that mask guidelines would be changed for all cruises in the interest of the public starting August 7. This means that guests will need to use a face mask in indoor areas of the ships. For voyages beginning August 14 the company said that COVID-19 testing rules would also be modified.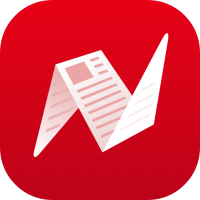 The announcement came on the same day when passengers on a trip leaving from Galveston were told that there were people on board infected with COVID-19.
One of the passengers reached out to NBC 5 and shared that she was sailing on the Carnival Vista from Galveston to Belize. She told the station that they had left later than expected due to medical issues after it was discovered that some people were infected with the coronavirus.
Carnival confirmed on Thursday for the station that the new mask policy had been implemented early on Vista because there was a small number of positive COVID-19 cases on the ship.
"Our pre-established protocols of vaccinated guests and crew, testing, enhanced medical capabilities and contact tracing anticipated the potential for positive cases, and they are designed to adapt to various scenarios," the company stated for NBC 5.
The cruise line acted fast by tracing and testing close contacts of those who got positive results. They were all moved to an isolated area of the ship.
"The decision to implement the mask policy was made in an abundance of caution, given our focus on the health and safety of our guests and crew. The voyage will continue as planned and we are dedicated to continuing to provide our guests with a fun and safe vacation," Carnival stated.
There is also a rule on their website mentioning that if a specific threshold of infections is detected, "the voyage will be ended, the ship returned to the port of embarkation and subsequent travel or return home may be restricted or delayed for passengers."
It is not clear what the threshold needs to be before a trip could get canceled.