The two suspects accused of killing a 60-year-old mother in Garland while she was helping her family move into their new home left behind clear proof that pointed to them, as reported by Fox News.
It wasn't a gun that became a major piece of evidence. Bloody handprints found on the scene enabled forensics to identify the attackers and locate them.
What are the details?
Patricia Kay Eifert was found shot in her daughter's new Garland home last Tuesday. The woman's life couldn't be saved, and she was declared dead on the scene.
As stated in an affidavit obtained by the news outlet, two handprints found at the location of the violent shooting led forensics to discover who the suspects were. Detectives soon linked the handprints to Kvaughandre Presley and Gabriela Torres.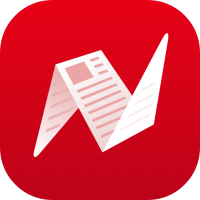 And since they both had criminal records authorities tracked them down swiftly.
The man and the woman were taken into custody two days after the murder. Officials are convinced that the mother was a random target in the violent incident.
The woman was just helping her daughter and son-in-law to move into their recently purchased house in Garland. The home was located off Northwest Highway and La Prada Drive, as the outlet points out.
Torres and Presley were caught on security video surveillance while getting out of a black car in an alley behind the house. They went inside the garage and a few minutes after that they came out and ran back to their car.
They could be seen carrying several items as well. Autopsy results proved that the mother had been shot eight times.
Authorities have revealed that the two suspects also committed other burglaries in the same neighborhood right after shooting the woman. They eventually crashed into a parked vehicle and threatened the driver with a gun.
The man and the woman have been booked into the Garland Detention Center. Presley's bond was set at $1 million, and Torres has a $750.000 bail.