A house caught fire in north Arlington during the thunderstorm that started yesterday afternoon. The flames may have been caused by lightning, as reported by Fox News.
What are the details?
The affected house was located at Royal Glen Drive, near N. Davis Dr. and Cooper. The building was in flames at about 4:45 p.m., as the news outlet points out.
Arlington fire crews arrived swiftly on the scene and started battling the fire that was threatening to overtake the two-story home.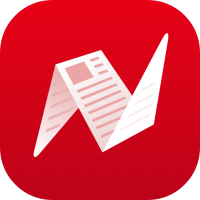 One person was inside the house at the time the fire started. They were able to make is outside eventually and didn't get hurt while trying to get back to safety.
No other injuries were reported for civilians. No firefighters were hurt while countering the flames either.
A driver who was passing by caught a dramatic video with the flames shooting up through the roof of the house. This was happening at about 5 p.m.
"The lightning must have struck this house, it's on fire," Taylor Allen, the driver, is heard saying in the footage.
The cause of the fire is still under investigation, but fire crews said for Fox 4 that it was very likely a result of a lightning strike during the storm.
Anyone who has additional information about the incident, can point to a different cause for the fire or witnessed what happened is asked to get in touch with Arlington authorities as soon as possible.
The severe thunderstorm hit Dallas-Fort Worth yesterday between 3 and 5 p.m. and the National Weather Service had sent out a warning concerning severe lightning for the Tarrant, Denton, Dallas, and Collin counties.