The father of two young sons who lives in Carrollton is convinced he contracted the coronavirus when he went to Kansas to attend a funeral. Unfortunately, the man soon ended up in the Intensive Care Unit at Medical City Dallas, as reported by NBC DFW.
After battling the infection, the man admits his perspective has dramatically changed and he is urging anyone who isn't immunized yet to get their vaccine shots.
What are the details?
Adrian Norris, 34, was taken to hospital with COVID-19 and the 11 days he spent in the ICU made him reconsider the vaccine's importance and the need to be cautious and do everything required to stop serious symptoms occurring.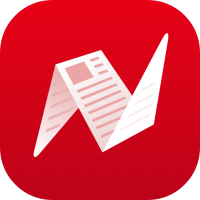 About 52% of people over the age of 12 have been fully vaccinated in Texas, as the news outlet points out. Doctors are currently emphasizing that the severe cases are a from a majority of people who did not get the vaccine.
And many of those who got sick are now firm advocates for the shots.
"I have a new respect for COVID. You know, I have a new respect for wearing masks. I was not vaccinated, and I can't wait to get it," Adrian Norris said for the outlet.
The man lives in Carrollton and has two young sons. He is convinced he got infected while travelling to Kansas and attending a funeral.
"COVID ended up turning into pneumonia and attacking my lungs pretty heavily and I ended up in the ICU for about 11 days," the man said.
"It was pretty crazy because it almost felt like I was drowning over and over again. So, the way it was attacking my lungs, there would be just multiple times where I would just have crazy shortness of breath or just almost couldn't breathe at all for like minutes at a time. I just wanted to live, you know, and I really wanted to get out of there as soon as possible," Norris added.
The father didn't need to be intubated and he was not placed on a ventilator, but he had to rely on oxygen while he was in the hospital.
Norris was discharged on Saturday, but he still has lingering symptoms.
"I still have shortness of breath; I actually do still have oxygen that they sent me home with."
He decided to share his experience on social media to encourage more people to have the vaccine. He admitted he didn't consider having the vaccine before because he didn't feel it impacted him directly. He wasn't a smoker and had no underlying health conditions, so he put it off for another time.
"Looking back at it now, almost dying and seeing what it's doing to other people, I became one of those people that you see on the news. Now that it's directly impacted my life. I can't wait to get the vaccine, I would never want to put anybody else in a situation like what I was in," he concluded.