A teenager on the run is back in custody after he avoided an arrest in Mississippi, escaped Galveston police, and got caught a second time, as reported by Click2 Houston.
What are the details?
The Galveston Police Department stated that they got a notification from the Moss Point Police Department in Mississippi that a teenager sought by authorities had run away from the state and was likely hiding out in Galveston.
After learning that the teenager could be in the city, officials conducted a thorough investigation to uncover his whereabouts. They were eventually able to find the teenager at a local shop and once there they attempted to arrest him.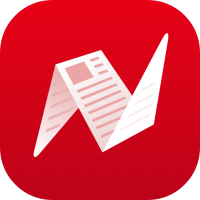 The teenager fought with the officers and a struggle followed, but police said they were able to arrest him.
The teenager was then taken to a juvenile holding cell. However, the suspect did not give up. The boy managed to get out of the cell and run away from the police station, as the news outlet points out.
Several agencies teamed up with officers for the search. While the operation lasted, police received many calls from people who reported seeing a young man with handcuffs and leg restraints. They were all giving different locations, so tracing the teenager proved to be a challenge.
The teenager was found at 11 p.m. by a K9 officer. He was hiding in the 4200 block of Ave N 1/2. He was taken back into police custody and transported to UTMB Health, where he got treatment for the minor injuries that the K9 officer had caused him. He was released from the hospital a short while after that.
The boy is currently facing two charges for assaulting a public officer, escape and out-of-state warrants.
He has since been booked into the Galveston County Juvenile Detention Center with no further incident.