Travonte Prater realized his mother was dead when he found her in the bathroom, but he still asked the 911 operator to send help fast.
Prater, 31, had silent tears in court while jurors listened to the recording of his call on Victor Williams' murder trial, as The Dallas Morning News reports.
The man is accused of killing his ex-girlfriend Sheila Denise Prater in March 2019.
What are the details?
Williams, 51, and Sheila Denise Prater, 45, had been having an on-and-off relationship at the time when the defendant allegedly shot the woman in her southeast Oak Cliff home.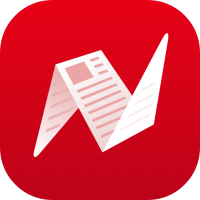 The suspect also cried as he listened to the call recording. Then he took off his mask and pressed it to wipe his tears while Prater was heard screaming on the line, "Ma, Ma!" The son told the operator on the line that the woman wasn't moving, and her skin was slowly turning purple.
He also named Williams on the phone as the person he though had killed her.
"I can't believe this. He killed her," Prater was heard saying.
The defendant looked at Prater, who was seated 10 feet away in the witness stand and shook his head significantly. Then he pointed to his chest and started to say, "It wasn't," apparently denying he had killed the woman. After that he covered his face with the mask again, as the news outlet points out.
State District Judge Audra Riley of Criminal District Court 3 immediately ordered the suspect to stop any communication with the victim's son.
Williams pleaded not guilty. Wayne Lacy, his defense lawyer, argued that there isn't enough evidence for a jury to convict his client.
Lacy also made a list of Sheila Prater's former husbands, one of whom she had accused of threatening her with a gun in the year before her death. That man sought a life insurance policy for $60,000 for her a year after she died. Although they were going through divorce proceedings, Lacy showed that the woman was still married to him when she was killed.
However, prosecutor Jerry Varney pointed out that Sheila Prater had sent out a text message to her friends saying, "If anything ever happens to me Victor Lenord Williams 10/12/69 did it. He said he has nothing to lose."