A man was critically injured on Saturday while he was at an east Fort Worth store, as reported by The Star Telegram.
What are the details?
Fort Worth police got the emergency call reporting a stabbing at about 2 p.m. The location of the incident was in the 5400 block of East Berry Street, as the news outlet points out.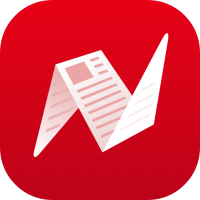 When first responders arrived at the scene, they found the victim lying on the ground. The man was immediately transported to a local hospital so he could get treatment for his injuries, as a Fort Worth police spokesman stated. No updates have been provided about the victim's health condition after he reached the medical facility.
The victim was stabbed in the neck while he was at the Mike Discount Food Store. It was not revealed if the man was inside or outside the store when the stabbing took place.
No further details were given out about the shocking incident. It is not known why the attack occurred and no description of the suspect has been released.
As the investigation goes forward more information will come out about the motive behind the terrible attack, whether the victim knew the attacker or if this was just a random act of violence.
Anyone who witnessed the stabbing, has video footage, knows the victim or the attacker or can add useful information concerning the motive that set off the attack is asked to get in touch with Fort Worth authorities as soon as possible.