With just a few weeks left before the beginning of the school year, COVID-19 cases are giving many parents serious reasons to worry.
Alex Vorse, whose daughter studied at home last year, is dealing with a hard decision, as he shared with The Star Telegram.
What are the details?
Vorse's daughter, Hazel, is a student at Daggett Montessori School. Vorse kept her home even after Fort Worth students were allowed to go back to in-person learning. The reason for this is that Hazel has an underlying medical condition which would expose her to higher risks if she caught COVID-19. The father shared with the news outlet how worried he is about the chance that his daughter might be exposed to the virus while going to school.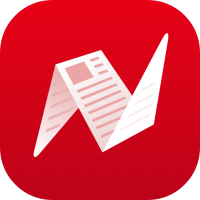 Remote learning was the safest option, according to him, and his daughter easily adapted to it.
However, this year virtual learning may no longer be an option. As Fort Worth school officials are not planning to offer a remote learning option, all students may have to come back to the classroom in the upcoming school year.
District officials are also not able to enforce mask requirements this year, so this means the father has no guarantee whatsoever that the rest of the students in his daughter's class will be wearing masks.
This leaves Hazel's family in a very difficult position, as the news outlet points out. They worry that she would be at risk if she goes back to school without a mask mandate in Place. However, if they pull her out of school, she will lose her seat at Daggett Montessori.
"It's an impossible choice for a parent in my position. My daughter has an underlying medical condition. A positive COVID case could mean hospitalization or worse," Vorse said.
The father said that Hazel's teacher was great at making remote students feel included aNd that every morning they used to have conversations about currents events and other topics before covering the material for the day.
"She just lit up at that," he added.
Fort Worth students will be going back to school on August 16. As COVID-19 cases are on the rise in Tarrant County, Vorse's concern is echoed by many other parents worried about sending their students back to classrooms where there will be even fewer tools available for keeping the virus spread under control.