Celina police officers fatally shot an armed suspect while responding to a call reporting gunfire close to a post office. The incident took place on Friday night, as reported by WFAA.
What are the details?
Officers got the call reporting gunshots at the U.S. post office near FM455 and Tolleson Drive, based on a social media post made by the Police Department late Friday night.
"Our officers have control of the scene, and an active investigation is underway. We will update residents with pertinent information. There is no threat to anyone in the area," it was stated in the post.
The location of the incident was in the 100 block of South Alabama Street, where the crews found an armed suspect, as the news outlet points out.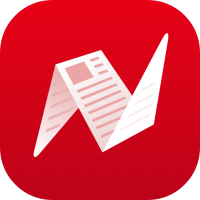 At some point the encounter turned violent, officers used their guns and the suspect "was incapacitated," as stated in a news release.
Celina firefighters got to the location swiftly and rendered first aid to the shot person. They were transported to Medical Center of Plano as fast as possible, but it was too late. They were pronounced dead as soon as they got to the medical facility.
Celina authorities have stated that there were no injured officers in the confrontation. However, all those who were involved in the shooting have been placed on routine paid administrative leave.
No details have been given out about what led to the shooting. It is also not known if the person who was killed had threatened to injure officers or other people in that area. The shot person's identity has not been released.
Celina police and the Texas Department of Public Safety are both investigating the incident.
"As law enforcement agencies often do, the Celina Police Department immediately requested the Texas Rangers to lead the investigation. I have complete confidence that their findings will be fair and unbiased to all parties involved. Such investigations take time so that all of the facts surrounding the case may be discovered," Celina Police Chief John Cullison stated.