Casey Mundine, 37, who is COVID-19 positive, was arrested on Friday in Aransas Pass after assaulting a woman, endangering family members by "breathing on them" and leading police in hot pursuit, as WFAA reports.
What are the details?
Police stated that they had to chase the suspect who had several warrants into Ingleside and then back into Aransas Pass.
Authorities got the emergency call mentioning a domestic dispute just after 12:20 p.m. The location of the domestic disturbance was in the 1100 Blk. of S. Rife, as the news outlet points out.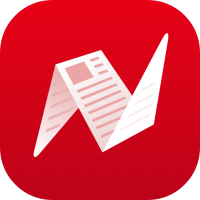 Police wrote in a social media post that Casey Mundine, 37, is COVID positive and had been "intentionally breathing on vulnerable family members who were not infected with the virus. The event turned violent when Casey struck a female on location in the head and strangled her. Once police arrived in the area, Mundine fled in a vehicle."
The crews chased Mundine into Ingleside and then into Aransas Pass. As the pursuit was becoming more dangerous by the minute, officers decided to use the PIT maneuver and made the suspect's vehicle stop at the corner of McCampbell and Highland.
Officers had to get inside the car to take the suspect out and arrest him, but Mundine kept struggling and trying to either harm himself or destroy the police car after he was put inside. That was why the officers placed him in "The Wrap", which is reportedly a restraint device that stops a suspect from hurting himself and ends violent tendencies.
According to the social media post, Mundine is currently charged with the following:
- felony assault, strangulation;
- felony evading arrest with a vehicle;
- resisting search, arrest, or transportation;
- evading arrest with prior convictions (warrant);
- bail jumping (warrant);
- felony possession of drugs (warrant);
- felony theft (warrant);
- felony warrant (pending in CID).