Busy schedules, multi-tasking, working 2 or even 3 jobs may leave you very little time for pets. But don't forget they can get sick from heat too.
If we have a choice whether to go out or just stay inside with a/c, many dogs and puppies don't. And they can't tell you if they feel bad either. Test the pavement, check if you feel uncomfortable and don't make your best friend go out on scorching temperatures. It's not a better-than-nothing option. It could seriously harm them.
The last few days in Frisco have been very hot and it's been a challenge even for people to be and about doing their errands. The problem is there are still many dog owners taking their pets out in the hottest part of the day.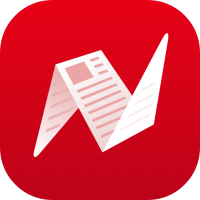 What can you do to make sure you dog has a walk but doesn't get heat exhaustion?
1. Pavement temperature is key
As a general rule, if you can't walk with your bare feet on the pavement then it's not fair to make your pooch do it. It will hurt your dog's paws and it's painful and uncomfortable the whole time. Even if your dog is happy to go with you everywhere don't turn it into a terrible experience.
You can also put your hand on the pavement and keep it there for 5 seconds. If it's too hot you have your answer about walking your pet.
2. Wake up earlier than usual
It's not comfortable, but if it keeps you and your dog healthy it's totally worth it. A walk at 6 a.m. will refresh your dog and you will also burn calories more effectively. Change the hour for your jogging or exercise routine, take your dog with you and you will both be happier.
3. Go on evening walks, add mosquito repellent
If you just can't make it for the early hours of the morning, late evening is always an option. Just be sure to wear pants and long-sleeved shirts. Apply mosquito repellent on your skin plus a thin layer on your outfit for extra protection.
Roaming with your pooch after sunset can be interesting too and you will both feel a lot more comfortable than in the extremely hot afternoon. After 9 p.m. your walk should be pleasant and fun, no clammy hands or too much sweating.
4. Keep to the shade
If you absolutely need to be outside during the day and your dog is with you don't leave your best friend in the car. Make sure your fur baby is in the shade, preferably on a grassy area and keep close.
5. Consider dog shoes
They will protect your fur baby's paws from getting burned by the hot pavement, but you still need to consider the outside temperature. If it makes you dizzy it won't be any better for your dog.
Keep in mind dog safety is a top issue in the summer heat. Dogs don't sweat like we do; they expel heat through their paws and noses when they pant. Look after them and make sure they are happy and comfortable. They rely on you and trust you to be there for them.
Frisco summers can be a lot of fun for pets with the right action plan.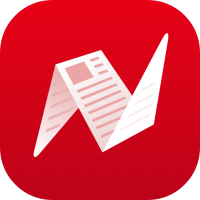 This is original content from NewsBreak's Creator Program. Join today to publish and share your own content.