Frisco Fire Department has sent out guidance for all residents to stay safe in the hot summer days. The Heat Advisory brings out days over 100 degrees and staying cool and hydrated while preventing red skin and sunburns is essential.
Read on to find out the symptoms and steps you need to take for each of the summer-related health issues.
How can you keep cool when summer is here?
And it's not just warm, it's hot and the air around you feels like a sauna. If you want to sail safely past the boiling hot days, you need to watch out for problematic symptoms and act fast as soon as you realize you don't feel good or your loved ones are in danger.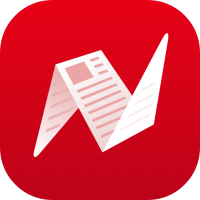 These are the main heat-related illnesses highlighted by Frisco Fire Chief Mark Piland and the action plan for each one:
1. Heat stroke
The main symptoms for heat stroke are:
Nausea
Confusion
Headaches
Passing out
Fast pulse
Red, dry, damp, or hot skin
Body temperature 103° F or higher.
What to do:
Heat stroke is considered a medical emergency so call 911
Move the person to a cooler place
Lower their body temperature with a cool bath or with cool cloths
Don't give them anything to drink.
2. Heat cramps
The main symptoms for heat cramps are:
Muscle pain or spasms
Intense sweating while exercising.
What to do:
Have some water or a sports drink
Don't do any more physical activity until cramps disappear
Move to a cool place and relax.
Get medical help in the following cases:
If you're on a low-sodium menu
Cramps don't go away after an hour
You have heart issues.
3. Heat exhaustion
The main symptoms for heat exhaustion are:
Cold, clammy, and pale skin
Weak pulse
Excessive sweating
Nausea
Weakness or tiredness
Dizziness
Headache
Fainting.
What to do:
Move to a cool place
Take a cool bath or use damp, cool cloths as compresses
Avoid tight clothes
Drink water slowly.
Seek medical help if:
You feel worse
Your symptoms last more than one hour.
4. Sunburn
The main symptoms for sunburn are:
Blisters on the skin
Hot, red, painful skin.
What to do:
Avoid the sun until the skin heals
Take a cool bath or apply cool compresses on affected skin
Use moisturizing lotions to take care of sunburned skin
Avoid touching or breaking blisters.
5. Heat rash
It looks like red clusters or small blisters on the skin.
What to do:
Stay in a dry and cool place
Keep the rash dry
Apply baby powder to soothe the uncomfortable sensation.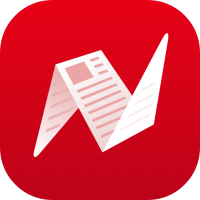 This is original content from NewsBreak's Creator Program. Join today to publish and share your own content.