A woman was sexually assaulted early Tuesday morning in Haltom City. The whole incident started with a man asking for change.
Things turned south quickly, he took out a gun, attacked and assaulted the victim and then hurried away from the field where he had dragged the woman, as reported by The Star Telegram.
What are the details?
The woman was sexually assaulted in a Haltom City field, according to police reports. The attack took place at about 3 a.m. on Tuesday. The location of the incident was in the 3900 block of Broadway Avenue, as the news outlet points out.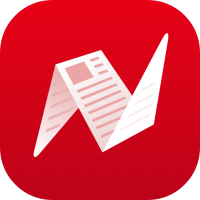 The victim told Haltom City police that a man approached her to ask for some change. After that he took out a gun and pointed it at her. He made her go to a field that was close by and he sexually assaulted her there.
The official description of the suspect released by authorities is a black man, with a medium to thin build, aged 35-40, with short black hair, about 6-foot. The attacker was clean shaven and was wearing a yellow and white T-shirt when he assaulted the victim.
Detectives are actively searching for the suspect who ran away immediately after the assault. When he was last seen he was headed south on North Beach Street in Haltom City.
Anyone who has relevant information about the incident, can point out the suspect's name and likely location or has video footage of the attack is asked to contact Haltom City police at 817-222-7035.