A red-shouldered hawk had to spend 2 months and a half being rehabilitated at the Blackland Prairie Raptor Center in Lucas before it could get back to the wild. The hawk was released at the Cottonwood Creek Greenbelt in Frisco, as reported by NBC 5.
What are the details?
A small gathering made good wishes at the Cottonwood Creek Greenbelt in Frisco on Tuesday. Everyone there came to see the release of a rehabilitated, red-shouldered hawk.
"We've got a feisty bird in here today. We don't get too connected with them because they're wild animals that are going back out to nature," Erich Neupert, Executive Director of the Blackland Prairie Raptor Center in Lucas, said.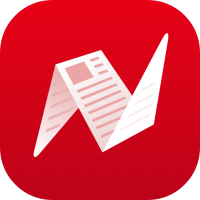 The hawk needed extra care because it fell out of its nest when it was a baby. It took 2 months and a half to rehabilitate the hawk. During this time the bird learned how to hunt for food, it started to fly, and it got all the necessary medical checkups to make sure it was ready to fly away back to nature.
"The cool thing is it passed a mouse school, which is great! It means it knows how to hunt for itself. Because think about it, these guys eat lots of mice. If we didn't have raptors here in our environment, we'd have mice up to our knees!" Neupert added for the outlet.
This release was done at a strategic moment. It is meant to bring the spotlight on the City of Frisco's 10 designated natural areas that are located in the city's park system.
"We recognize that as a growing area, now is the time to conserve natural resources," Kelsey Johnson, the Education and Outreach Coordinator for Frisco, stated for the station.
As soon as the door was open the little hawk flew away to greet its new home. "Right into the woods, which is where they're supposed to be," Neupert concluded full of excitement.