As Fort Worth police are working to clarify all the details related to the backyard shooting which ultimately led to the attacker getting beaten to death with landscaping bricks, a new element has showed up.
Apparently, the group had to resort to using bricks since they were being fired at and the 911 dispatcher put a woman and her mother who both called from the scene on hold, as reported by WFAA.
What are the details?
Ashley Jimenez Santos is one of the people who live in the Shiloh Drive house where the violent incident occurred. She told the news outlet that a few friends and all the family were in the backyard playing cards.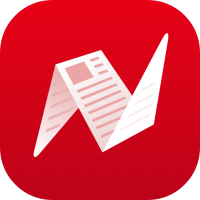 "We were all good. We were just trying to relax as a family and friends," she said for WFAA.
Although she doesn't know the shooter, Santos said that she and the gunman do have a mutual family friend who was in the yard at the time of the gathering.
Authorities stated that as soon as the shooter used his gun the group started chasing him. Then he turned and shot at them multiple times. In response some people picked up bricks and threw them at the attacker.
"We were all trying to take him down because we didn't want to get shot, so we were trying to defend ourselves. We started throwing rocks at him," Santos recalled.
The group hit the shooter multiple times with bricks and the man died at the scene, according to official reports. Santos also said her father and two other people were injured.
How did 911 calls come into play?
The woman told the station that behind the terrible incident that led to stoning a man to death was a 911 delay.
"There's people dying and you're over here keeping me on hold for a long time. Like, I'm telling you, it's an emergency. Like, come, run!" she told WFAA.
The 911 dispatcher apparently put the woman on hold just when she wanted to report what was happening and ask for help.
"Telling me, 'Can you wait?' Give me five minutes. I'm like, man, there's people dying out here. Can you just get my case and hurry up! And they're like, 'give me five minutes of hold. Give me five minutes of hold.'"
And it wasn't just her. Santos was worried and very scared, so she asked her mother to call 911 too. Unfortunately, she was put on hold just like her daughter.
"I was in shock. I hung up and I called again. I was like, no way, no way this is happening. Somebody picked up the phone and they said, 'Can you hold please?' And I was just like, 'okay,'" the woman added.
Fort Worth police are currently verifying these claims and a request has been submitted for 911 call recordings.