Arlington authorities are investigating several shooting incidents involving underage suspects.
"We've had these young kids that are getting their hands on guns and they're committing violent offenses here in Arlington. Unfortunately, we're seeing it all too often," Arlington Police Chief Al Jones said.
In an attempt to halt the violence wave engulfing the city a mother pleaded for peace, as reported by NBC 5.
What are the details?
The latest murder in Arlington took place on Sunday afternoon, on Greenway Street. When a 21-year-old man showed up for a planned fight a 17-year-old suspect immediately shot and killed him.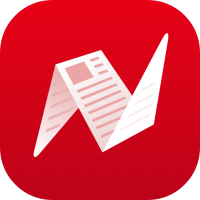 "The suspect was 17 and the victim was 21. So again, we have somebody who is a juvenile who is committing violent offenses here," Jones said for the news outlet.
And on Friday 17-year-old Kaleb Williams and 13-year-old Joshua Williams were shot in a fight at a Southeast Arlington apartment complex.
This was a scene Glynda Williams had to see to believe it.
"I didn't event comb my hair. I just came outside because I was in disbelief that it was happening again," the woman shared with the station. The woman has also lost her own son to the violence. Her 18-year-old son was killed at the end of last year in a close by alley by another teenager with a loaded gun.
"We're losing our babies. It's heartbreaking! I'm in disbelief. I really am!"
"We want to know where these guns are coming from and we want to hold those people who are putting guns into the hands of these kids responsible," Jones stated.
Williams also pointed out that offering safe community programs to involve teenagers in useful and productive activities would be very helpful.
"We need Arlington police to step up and realize there's guns in our community, we need them out. We need the parents, if you see these guns in your house, get them out!" the woman concluded.