After looking into the possible causes for the explosion that levelled a house in Plano last week, investigators got to the conclusion that it was likely the result of a failed suicide attempt, as reported by KRLD radio.
And two pieces of evidence were key to that conclusion.
What are the details?
KRLD's LP Philips cited confidential sources who pointed out that two major clues showed up while the house was being searched. The pieces of evidence triggered very different conclusions than what was thought initially.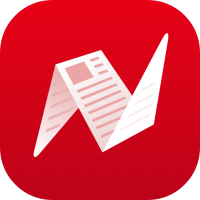 "First, a suicide note was found in the rubble, and secondly, that burners to a gas stove found in the debris were switched to the on position," the news outlet pointed out.
The man who lived in the house that exploded in Cleveland Drive is still in the hospital. Joseph Kupfer is in critical condition, according to the authorities.
The news station also revealed that the man's attorney, Scott Becker, said his client had had a difficult life.
"The amount and degree of the tragedy that my client has been made to endure in the months and years leading up to this event would astound anybody," Becker said for the outlet.
Last Friday Becker shared with NBC 5 that the man was fighting for his life ad that he was one of the victims in the terrible blast.
Plano Fire-Rescue initially said that the explosion was caused by an isolated gas leak. On the next day, July 21, officials stated that the explosion may have been intentional without adding any other explanation.
Atmos Energy also made a statement on that day pointing out that their system had been ruled out as the cause of the deadly explosion.
The evidence recently uncovered seems to offer a different and perhaps more plausible explanation for what took place in the Plano house.