Target plans to reopen all fitting rooms to Minneapolis customers this week. The decision was made after more than a year of keeping them closed due to the COVID-19 pandemic.
Based on a statement made, the company has been opening the fitting rooms in several stores at the beginning of Memorial Day weekend and all will be open in June. They are all expected to be available for incoming customers who will finally get to see directly if the outfit they want to buy looks just like they want it to.
Will there be any exceptions to the new strategy?
Yes, the one place that can't be used will be the "small number" of fitting rooms dedicated to vaccine administration, a Target spokesperson said for FOX Television Stations.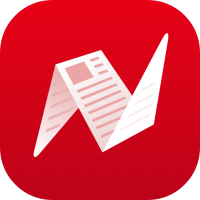 Target operates hundreds of CVS pharmacies inside its stores and through them it offers several locations in the whole country where people can get immunized. Each store had made a few fitting rooms available for the initiative and those will continue to be barred from general use by customers.
"We'll continue to frequently disinfect and clean our stores throughout the day, as we have in the pandemic, and have team members dedicated to high touch areas like fitting rooms," the Target spokesperson pointed out for the news outlet.
During the outbreak many retailers kept fitting rooms sealed off from the public. Target also reduced store hours to allow employees to clean every store and restock shelves. In recent days, Target and other major retailers are following updated guidance from the U.S. Center for Disease Control and Prevention, which includes no longer requiring fully vaccinated shoppers to wear masks.
The good news for Minneapolis stores is very likely to envelop Target locations nationwide. Get ready for real shopping and testing out several outfits if you feel like it.